Welcome To Mustafa Tempo Service
We offer goods transport service for the whole of Mumbai, Maharashtra, Gujarat, Goa, Karnataka,Telangan,Up, Bihar, Odissa, Nagpure, and India,tempo service hire all over Mumbai & Tempo hire andheri.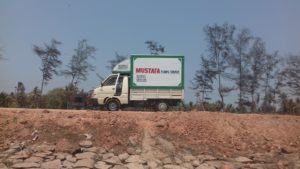 We provide 24 hours Tempo Hire Mumbai and give delivery before time and provide reasonable tempo services all over Mumbai and various sizes of vehicles suitable for various needs and Tempo Hire services From Mumbai to anywhere in India.
Our Mission
Our Mission is to provide better transportation services in all over Mumbai also connected with all business owners from all over India whether they run a small company or a big business organization we will reach to them. The roads of India will help us to reach and build big relationship with them.
Transport Service and Tempo Hire Andheri
Mustafa Tempo Service provide best transport services anywhere in Mumbai anytime ,while making use of the modern carriers, closed container , flat truck , open body & closed  canters, Tata Ace,Tata-204, Tata-407, Tata-709, Tata-1109, 14-feet lorry, 18- feet lorry,20-feet lorry,22-feet lorry,24-feet lorry 32-feet-lorry, high speed vehicles and safety vehicles that stores your goods safely and delivers the goods swiftly and on time fast delivery.
All goods delivery in given time because our all drivers fully expert in driverving.Our expertise team has in-depth knowledge of best transport service.
We offer our clients with best and reliable transport services in the given time as this is our goal. Our dedication in our work helps us in giving the best services and in raising our name in this transport industry.Mustafa Tempo service provide top superior quality moving & relocation service in all over Mumbai.